"Magic School" By Dismas Simmons
Dismas wrote about the day he was invited to the Lage Witch School to study magic! He was taught by Professor Nicki Minaj and studied the art of spell casting and potion making. One night, while doing his homework, Dismas accidentally shook his want a little too hard and created a tornado!
"The Birdface School" By Dejah Grimes
I had the privilege of working with Dejah in person! When we read through her story she really wanted her illustration to focus on the climax: when Dejah turns herself into a dragon, throws the goblins in a bag, and tosses them into the sea!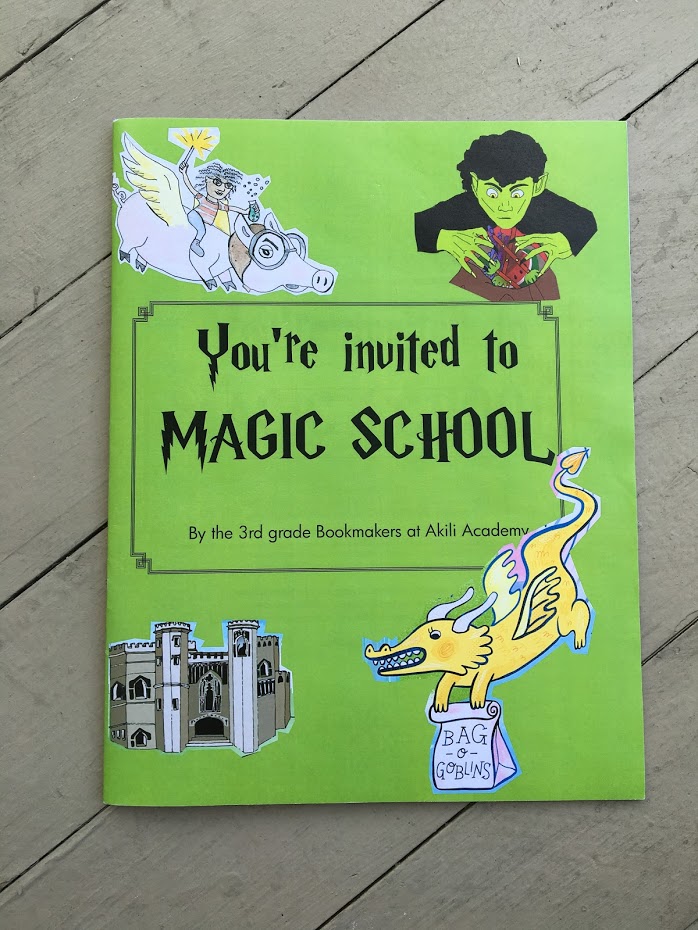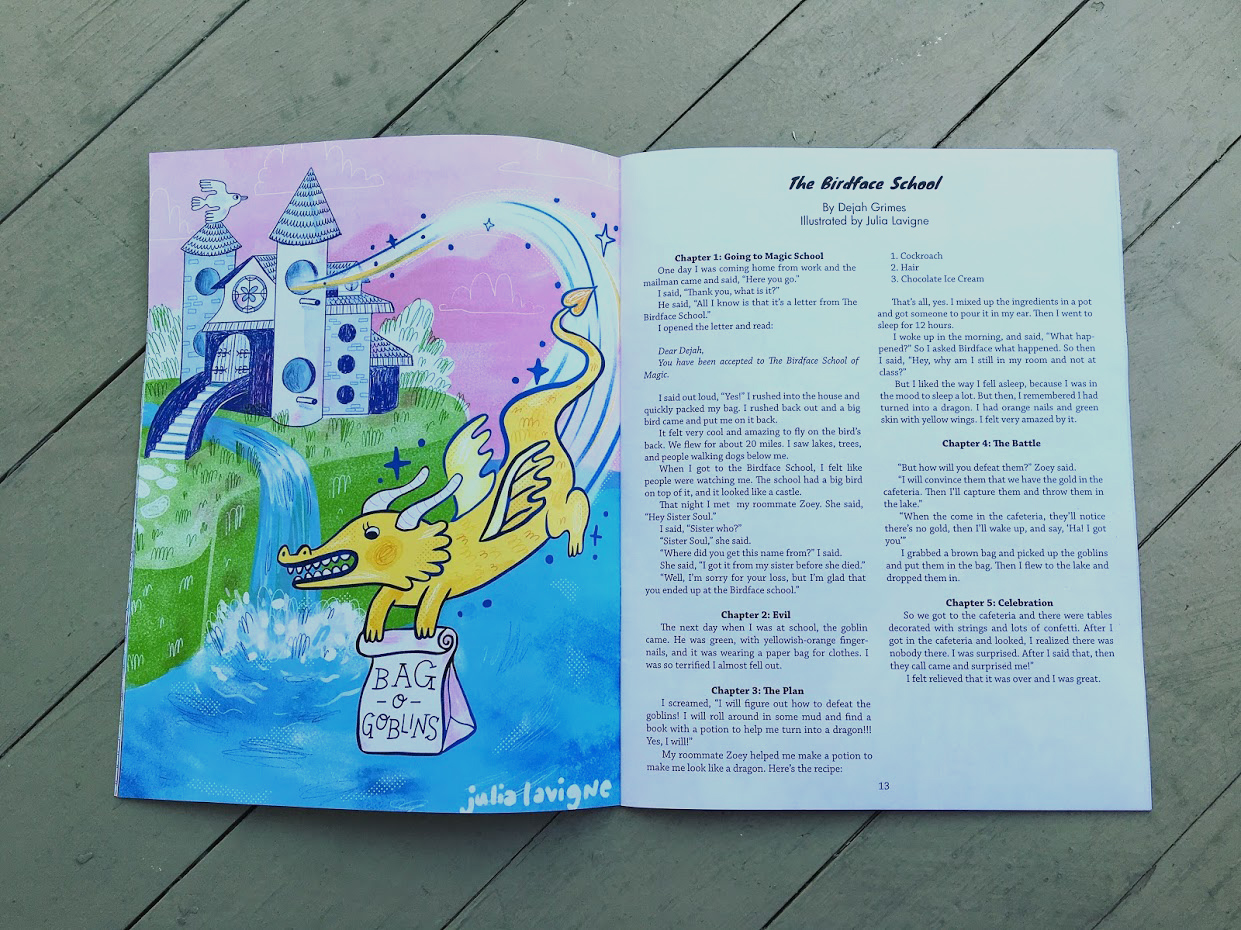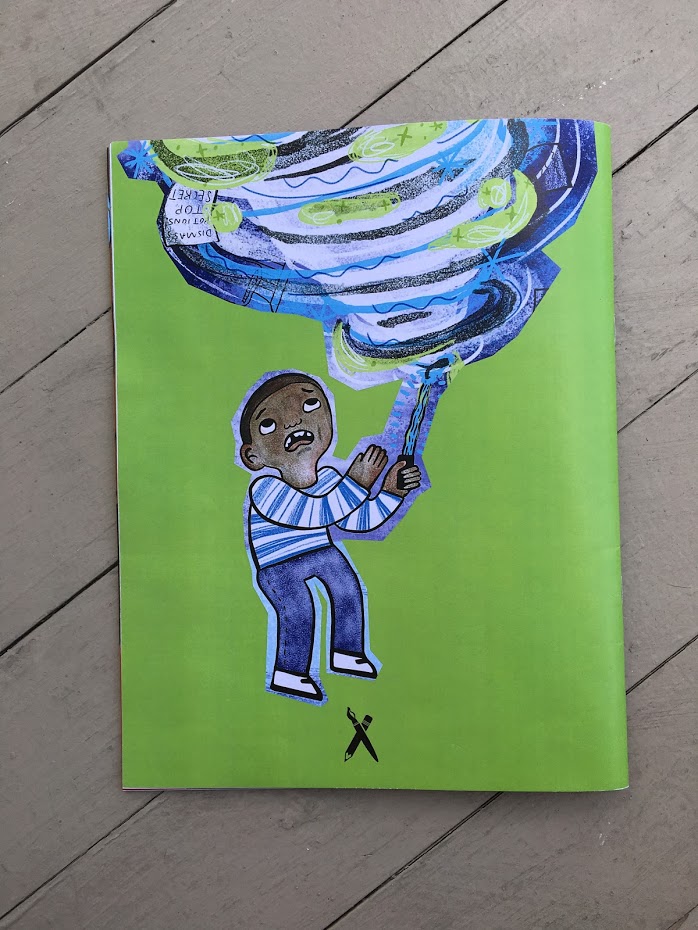 Here's the finished book! I'm so proud of everyone's finished stories and all the illustrations.
Find out more about Big Class here !