Last month I had some time to submit two designs for Storyville's City Park themed contest! I normally hold off when it comes to contests, but this little t-shirt shop is locally owned (by AWESOME people), the prize they hand out is nice, and a percent of the sales from the winning tshirt is donated to City Park.
New Orleans City Park is one of the oldest city parks in the country, and definitely one of my favorite places in the city. For this contest I chose to focus on my favorite spot in City Park, the Botanical Garden, specifically the lily pond in front of the beautiful Conservatory. I live around the corner so it's a nice escape if I'm feeling stressed in the middle of a work day. It's usually empty in the middle of day and I have the garden to myself-- I just love it there.

Here are my two designs:
I'm proud to announce that Storyville chose my Conservatory design as the winner! They are now available in unisex tanks and toddler tees in all Storyville shops.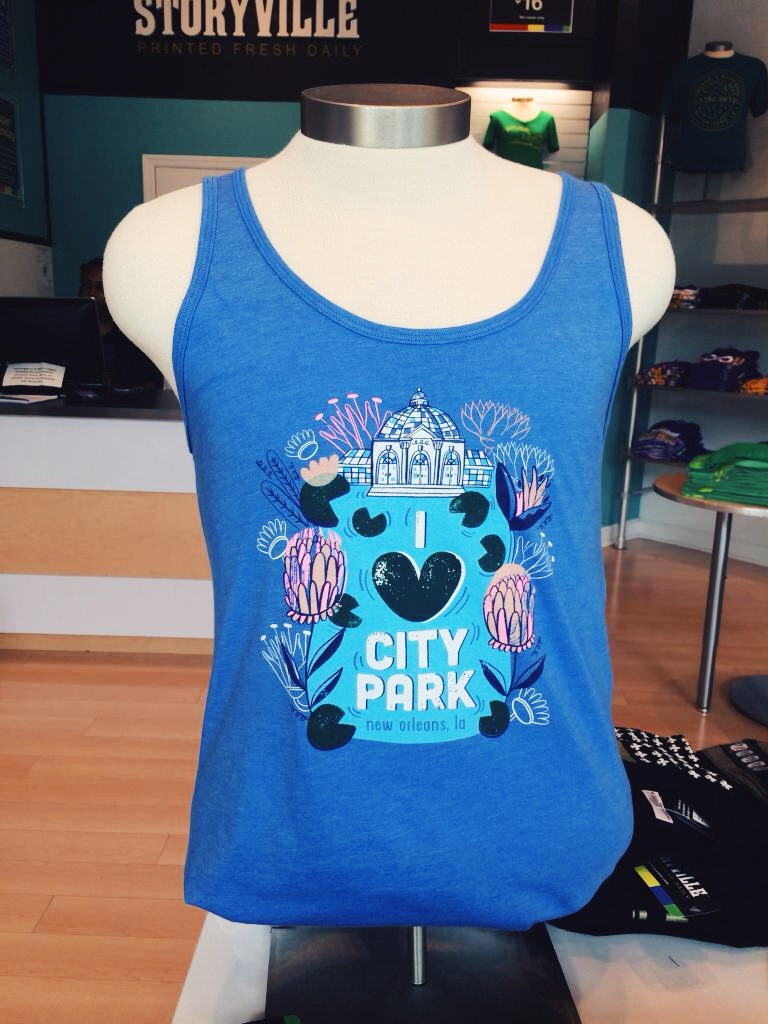 And here are some lovely pictures of City Park! The vintage ones are WPA photographs and the modern shots are from Google Images.
 
Thanks again to Storyville and the wonderful New Orleans City Park for being such a beautiful muse.